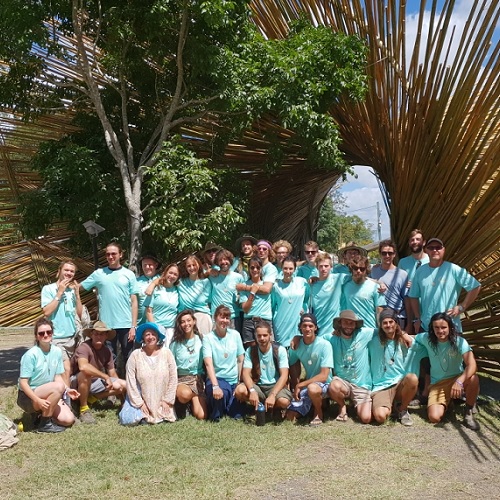 Nici is an architect, and the founder of Cave Urban, an international collective formed in 2010 to investigate vernacular lightweight structures and their relevance to contemporary design. What began as a means for research has developed into a practice that explores the intersection between art and architecture through the use of bamboo.
Appearances
Geodesic Architecture with ZomeTool
Dave Keenan, Nici Long and Brian Von Herzon host a hands-on 3D modelling adventure exploring the future of architecture. ZomeTools are a modular construction set of struts and balls you can use to create geodesic polyhedra – basically, mathematically perfect architectural skeletons with beauty to match. Learn how to use the struts and balls of ZomeTool to model 3D geodesic architecture which can transform traditional rectilinear thinking. Invent and design the future, from housing, to energy, even Marine Permaculture Space Frames.
Sat, May 04
10:30AM–12:30PM
ZomeTools
Sat, May 04
3:00PM–5:00PM
ZomeTools
Sun, May 05
10:30AM–12:30PM
ZomeTools
Sun, May 05
3:00PM–5:00PM
ZomeTools