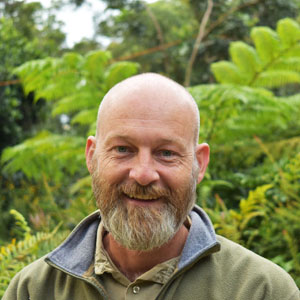 Sean has over 25 years of experience in the landscaping industry and is the director of One Earth Landscaping. His passions include creating native habitat, growing organic food and biodynamics.
Web Link/s
Appearances
Creating Frog Ponds Almost Anywhere
Join Sean for a presentation – with images – on building frog ponds and creating habitat for native animals.
Sun, May 05
10:30AM–11:30AM
Lilly Pilly
Frog Pond Building
Join Sean and learn lots of ways to create habitat, regardless of where you live. Water, rocks, logs, plants and mulch, plus plenty of insects make a frog's paradise.
Sat, May 04
11:00AM–12NOON
Children's- Somewhere Else
Sun, May 05
2:30PM–3:30PM
Children's- Somewhere Else
Frog Ponds Workshop
Join Sean for a hands-on workshop and build two different types of frog ponds.
Sun, May 05
4:00PM–5:30PM
Field Trip Meeting Point